Welcome to Mindfulness Journey
Mindfulness Journey is dedicated to offering mindfulness trainings, workshops, retreats and events to deal with stress and enhance your well-being.  To learn and practice meditation both formally and informally and to deepen self awareness.  All offerings are designed to support you in finding calm and balance in your life.   The purpose is to nurture and nourish the mind, body and heart with a gentle open hearted approach.  We deepen awareness also by learning to cultivate an attitude of care and loving kindness towards ourselves, others and the planet.  Donna has been practicing for 20 years and is passionate about supporting others in living mindfully.
What we offer:
1. The 8 Week Mindfulness Based Stress Reduction Programme (MBSR) NOT BEING RUN THIS YEAR 2022
2. One Day Mindfulness Retreats
3. Weekend Mindfulness and Yoga Retreats 
5. Mindfulness Morning Zoom Sessions and Mini-Retreats
6. See the Psychotherapy Page, if you want to book a one to one psychotherapy session.  Sessions will be conducted in person at the office or on Zoom or WhatsApp Video call depending on the circumstances.  To book a psychotherapy session, contact Donna by email or by phone.
Upcoming Events
Please click on a course below to book.
No Events Found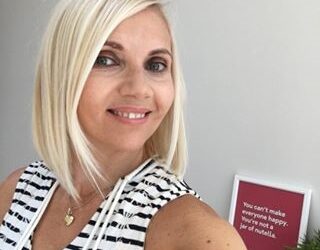 Niamh Browne Niamh came to the MBSR programme back in 2016, specifically to deal with tinnitus and her mindfulness journey began then.  She had no previous experience of mindfulness meditation practice, like many other participants who sign up.  The programme was...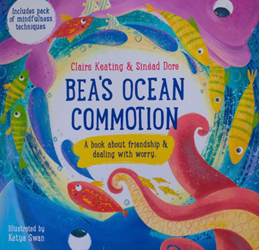 Another inspiring story from a participant who completed the MBSR Programme with Mindfulness Journey in 2018! I completed the MBSR course three years ago. I enrolled on Donna's course because I had heard such excellent reviews about it. I wanted to improve my health...
Welcome to my new website. This year 2020 has been a challenging year for us all with the Covid19 Virus, the lockdown in March and again in October. So many feelings arise and fluctuate during the uncertainty of it all. We have experienced fear, anxiety, sadness, isolation, frustration as well as moments of peace, calm and joy. In Ireland, we were blessed with lovely weather during the first lockdown and many of us discovered, either for the first time or rediscovered and reconnected with the great outdoors. More and more people (who are blessed to have walking available to them) began taking regular walks to get out of their houses to counteract their confinement.